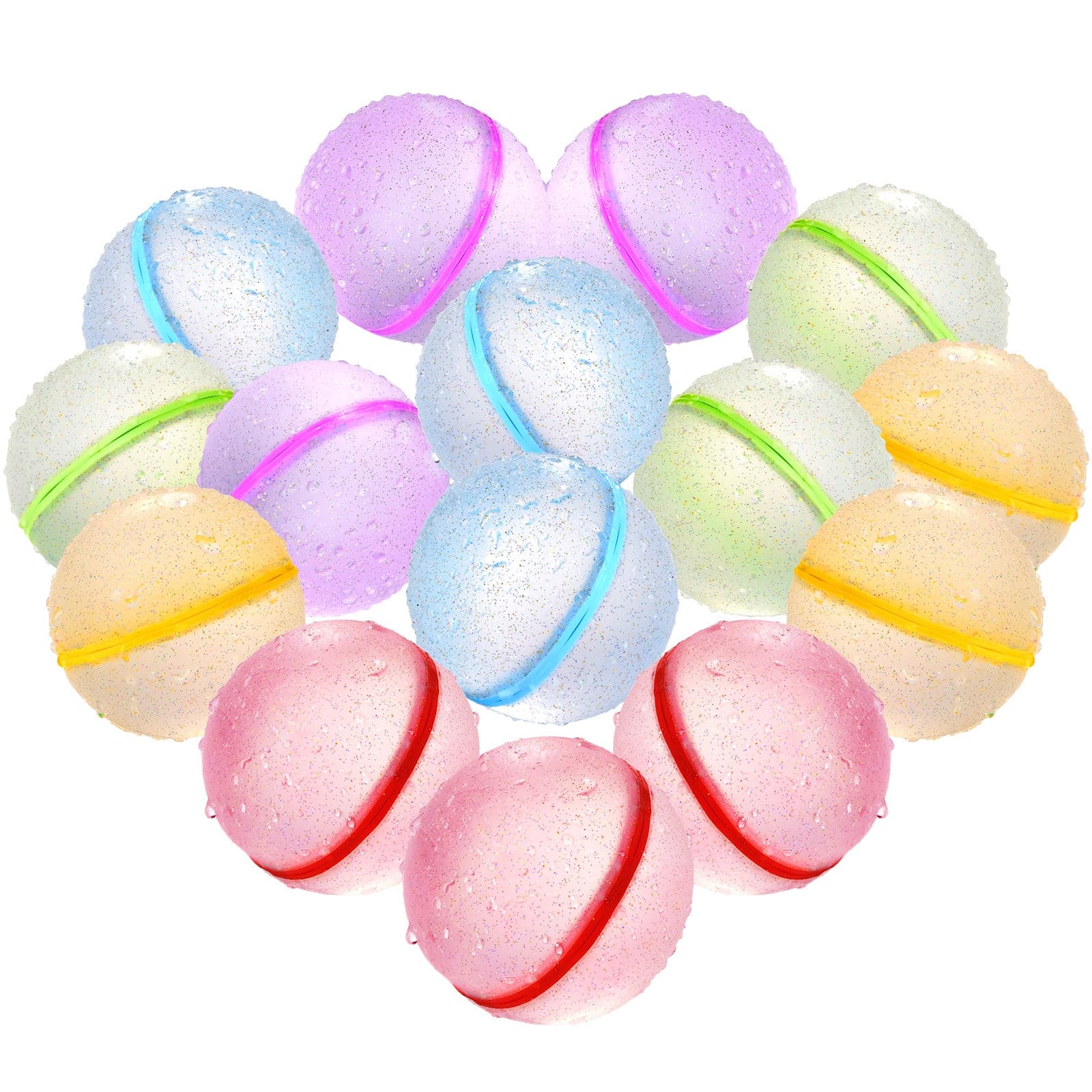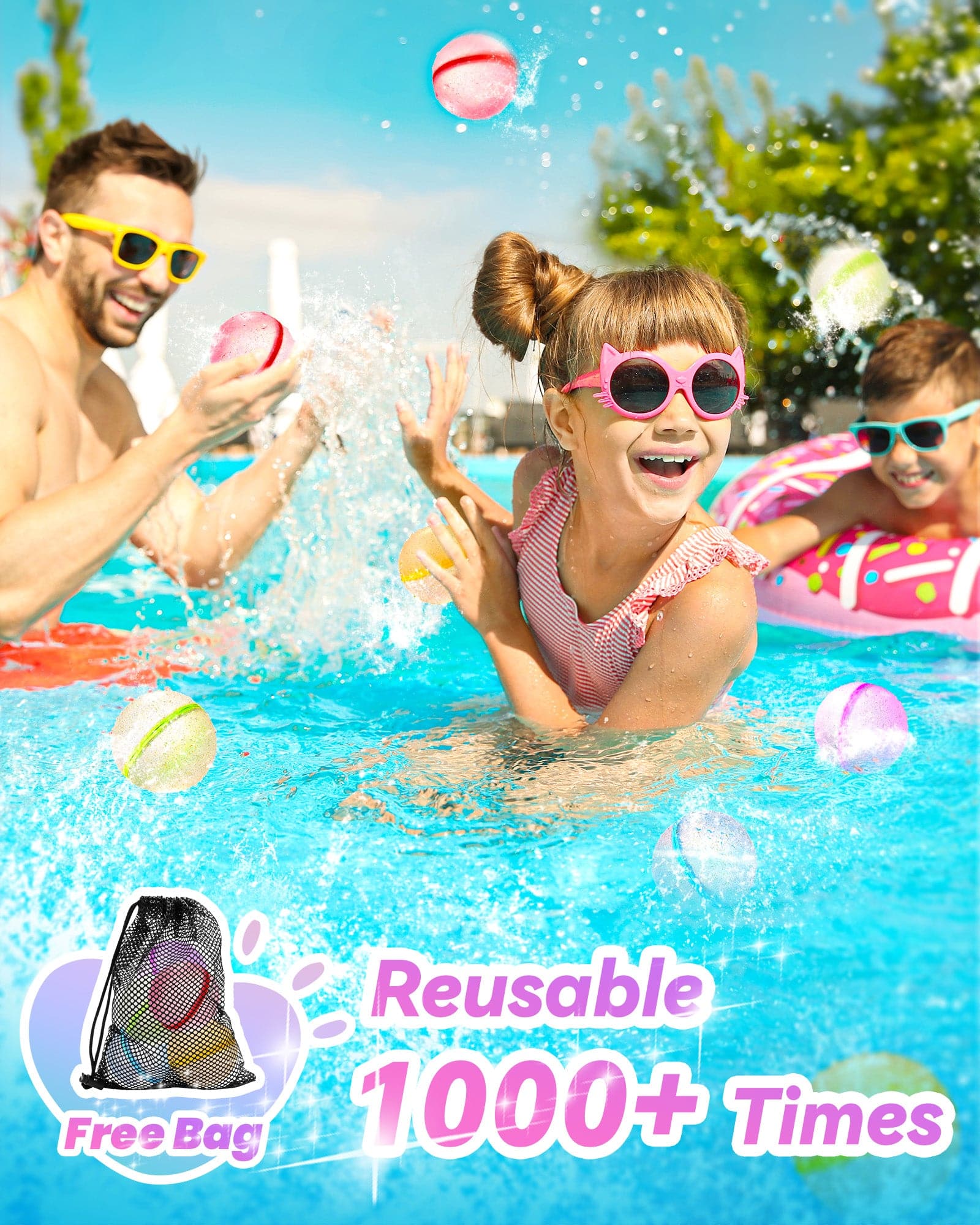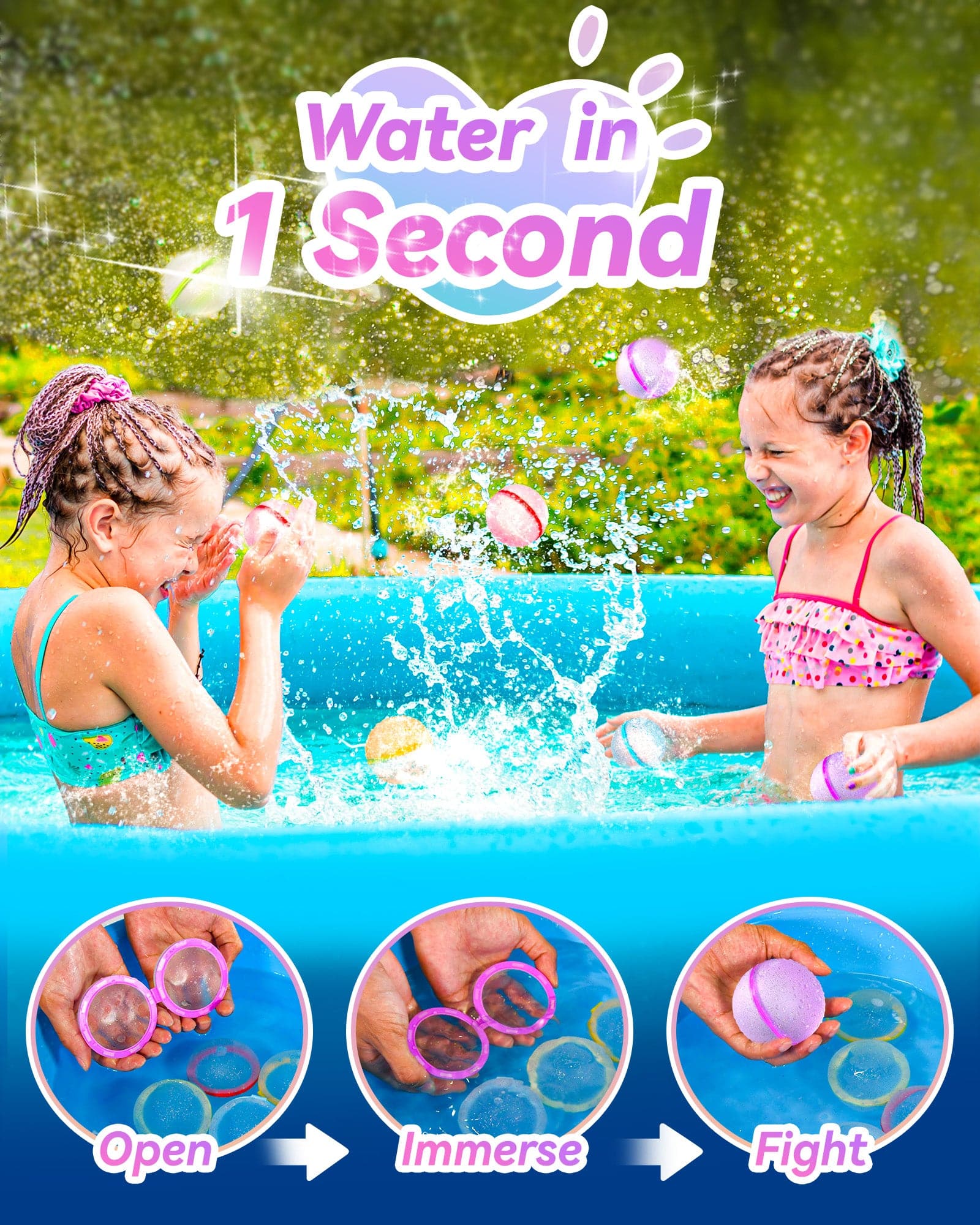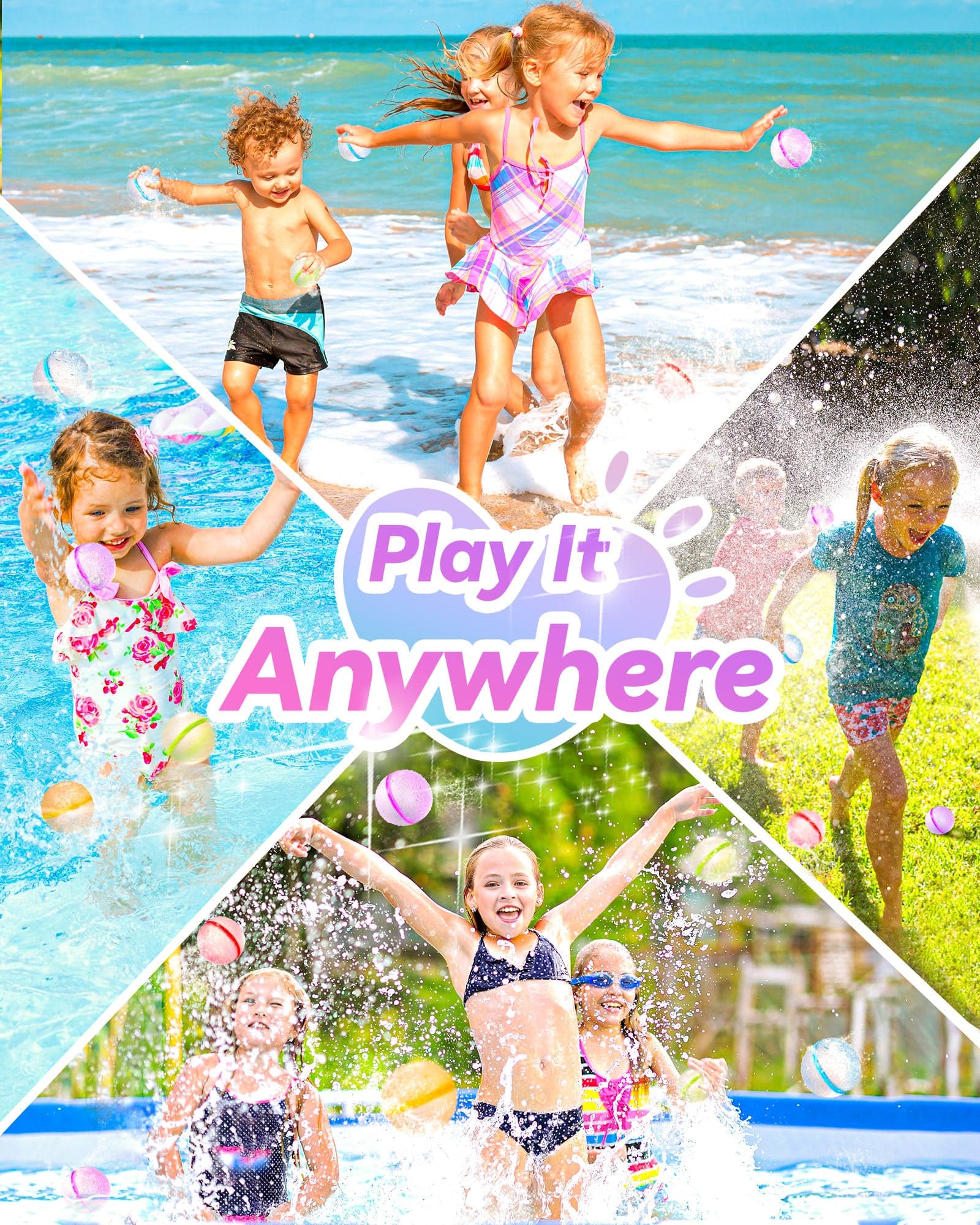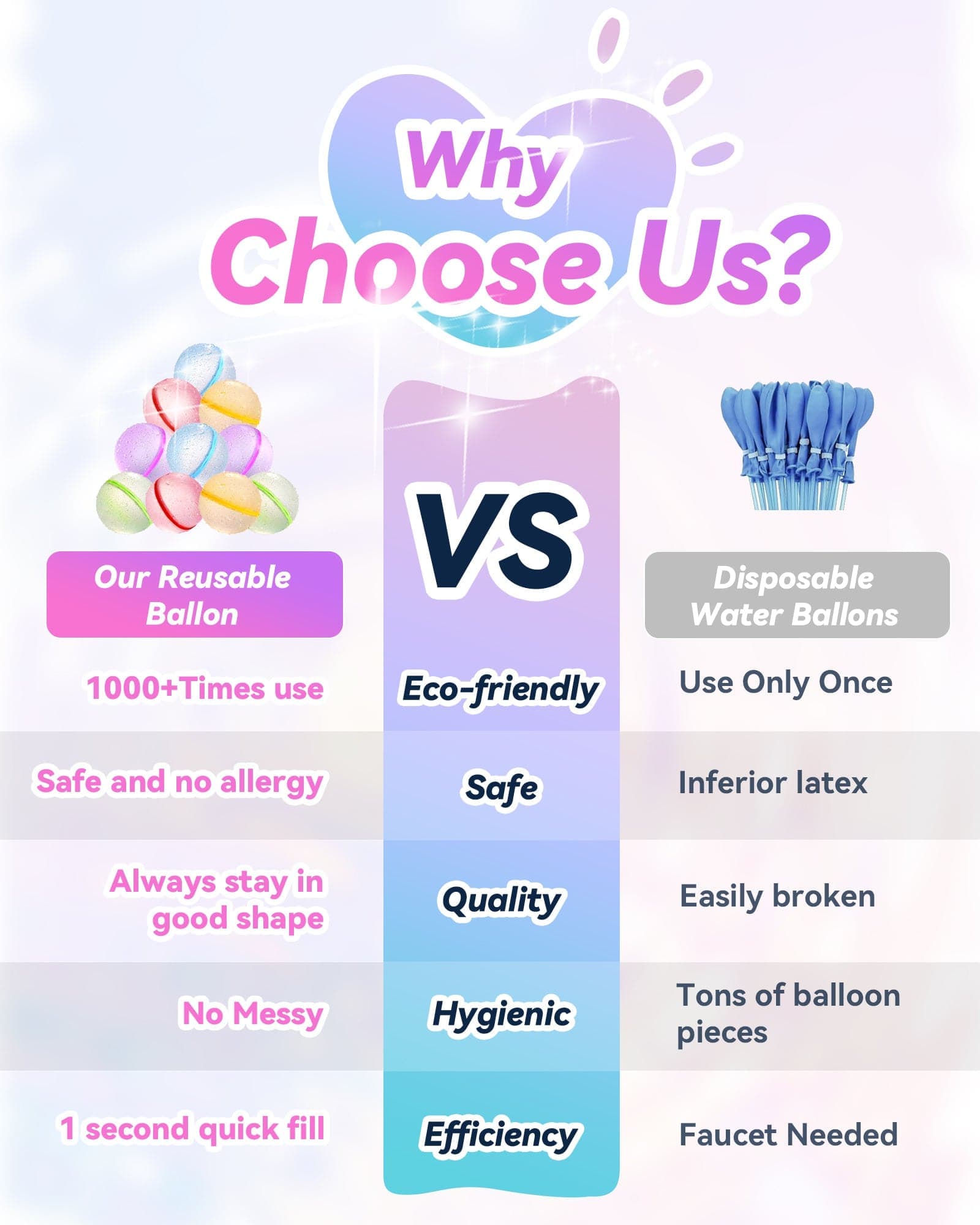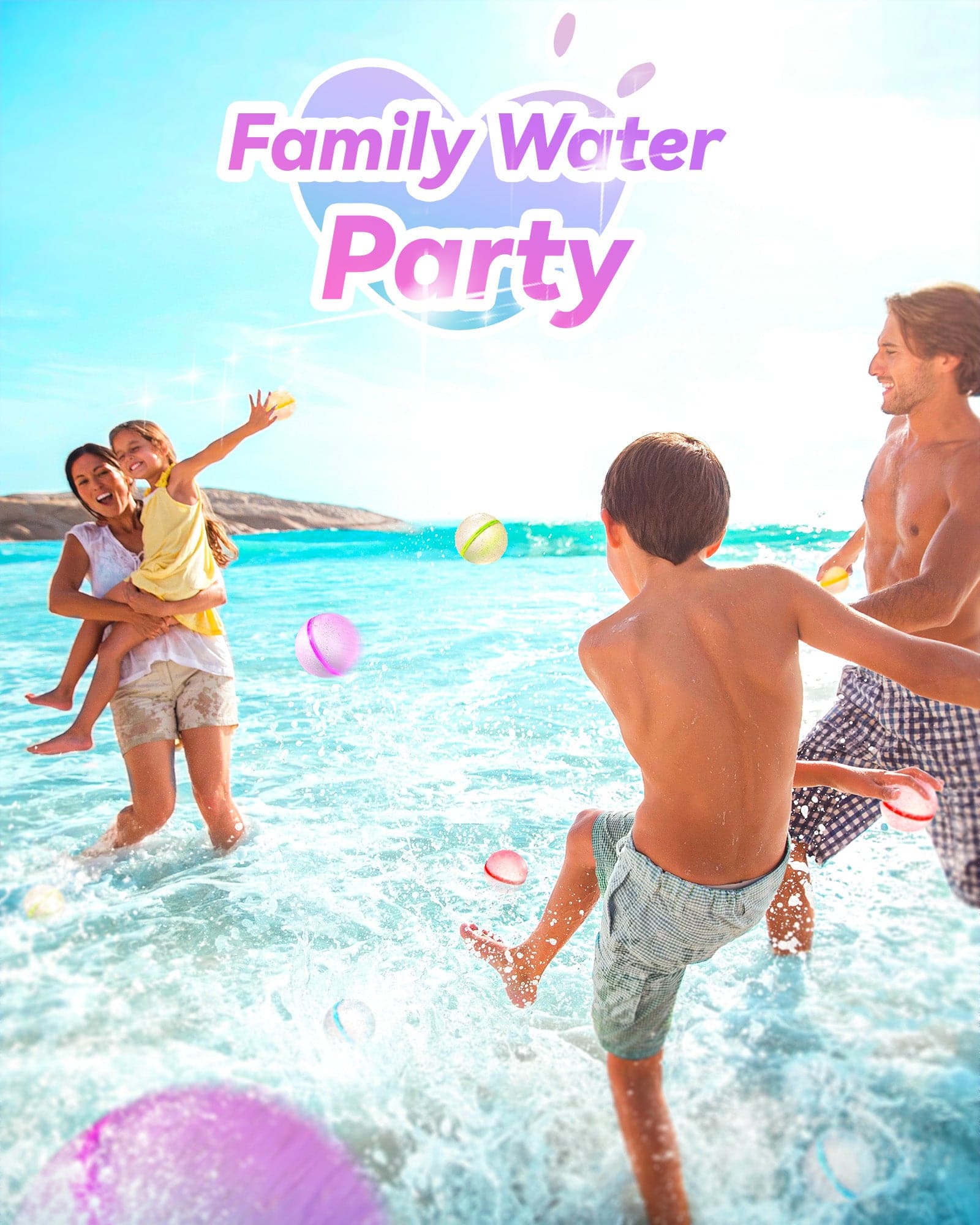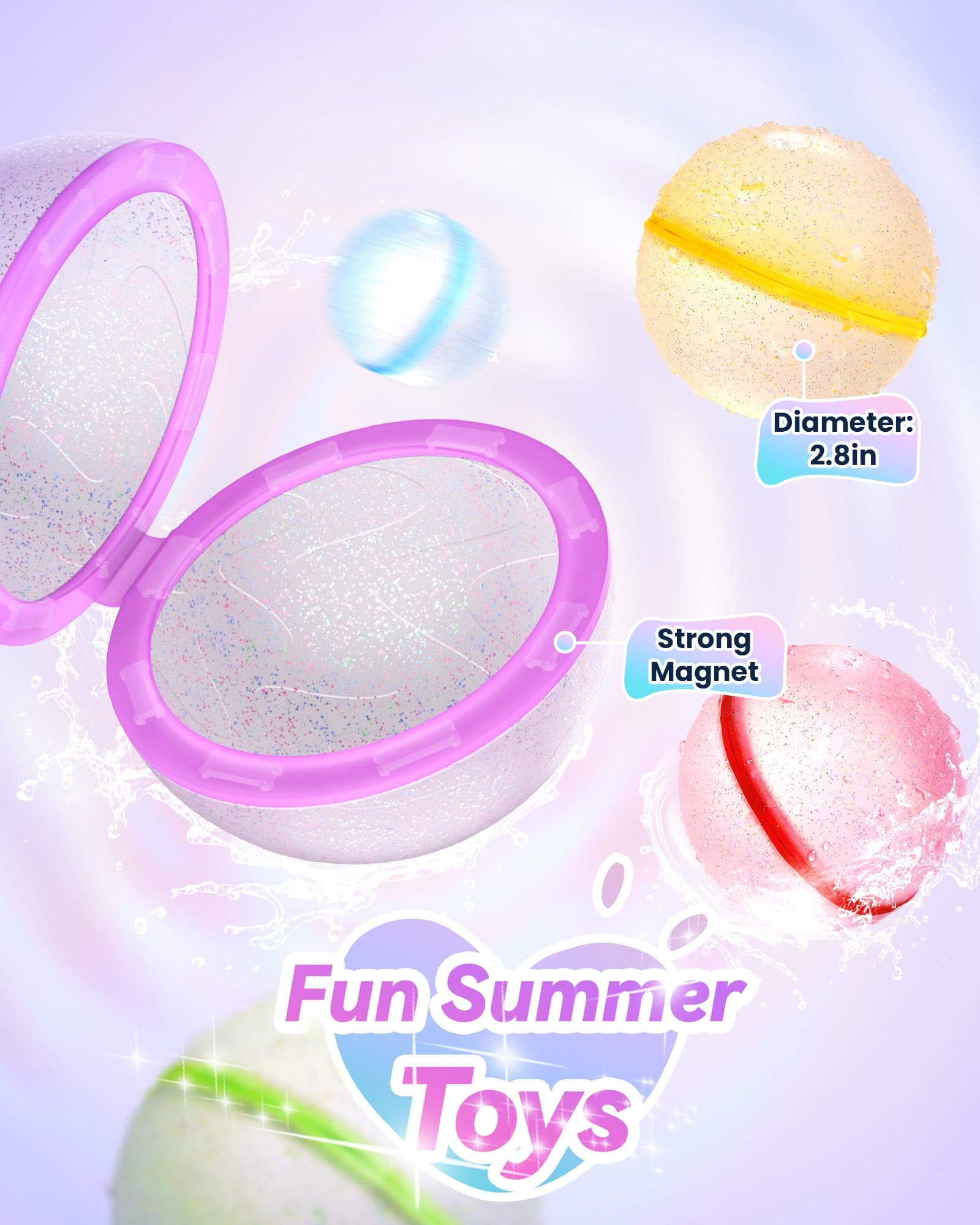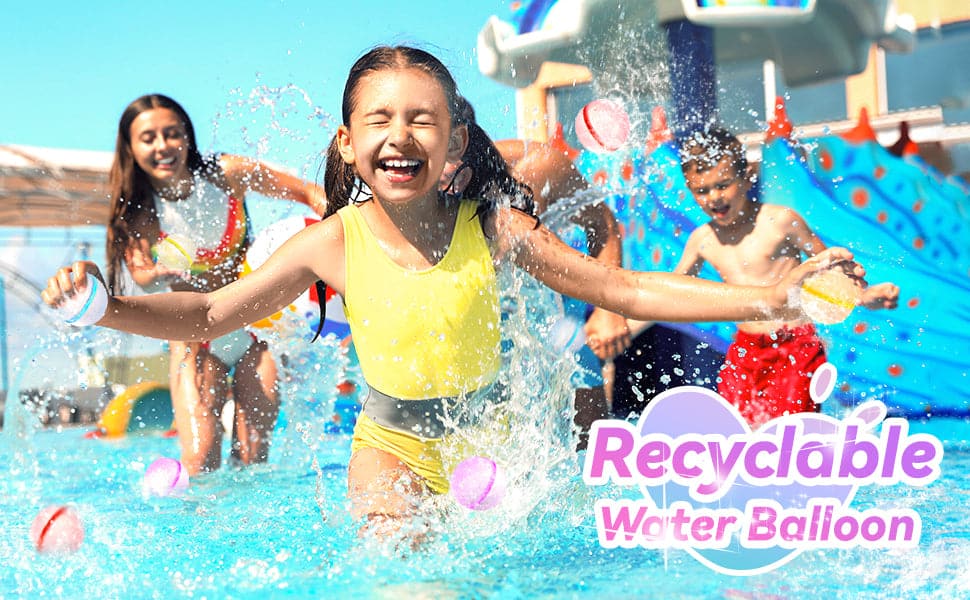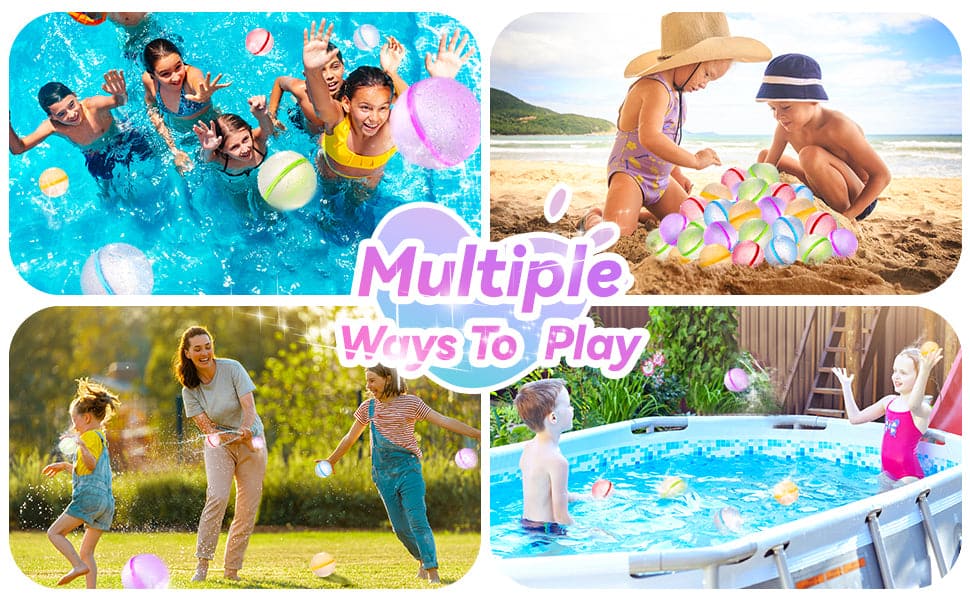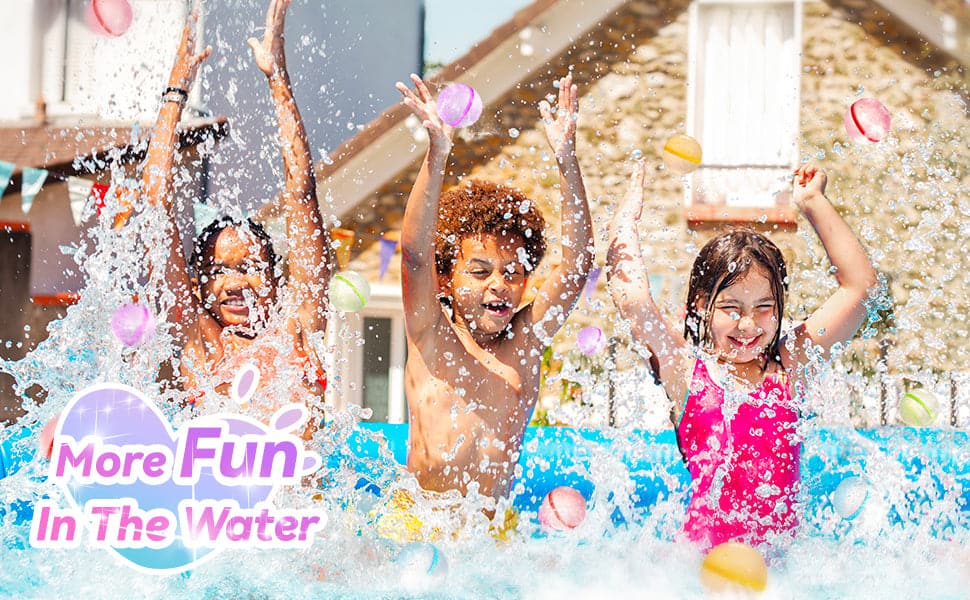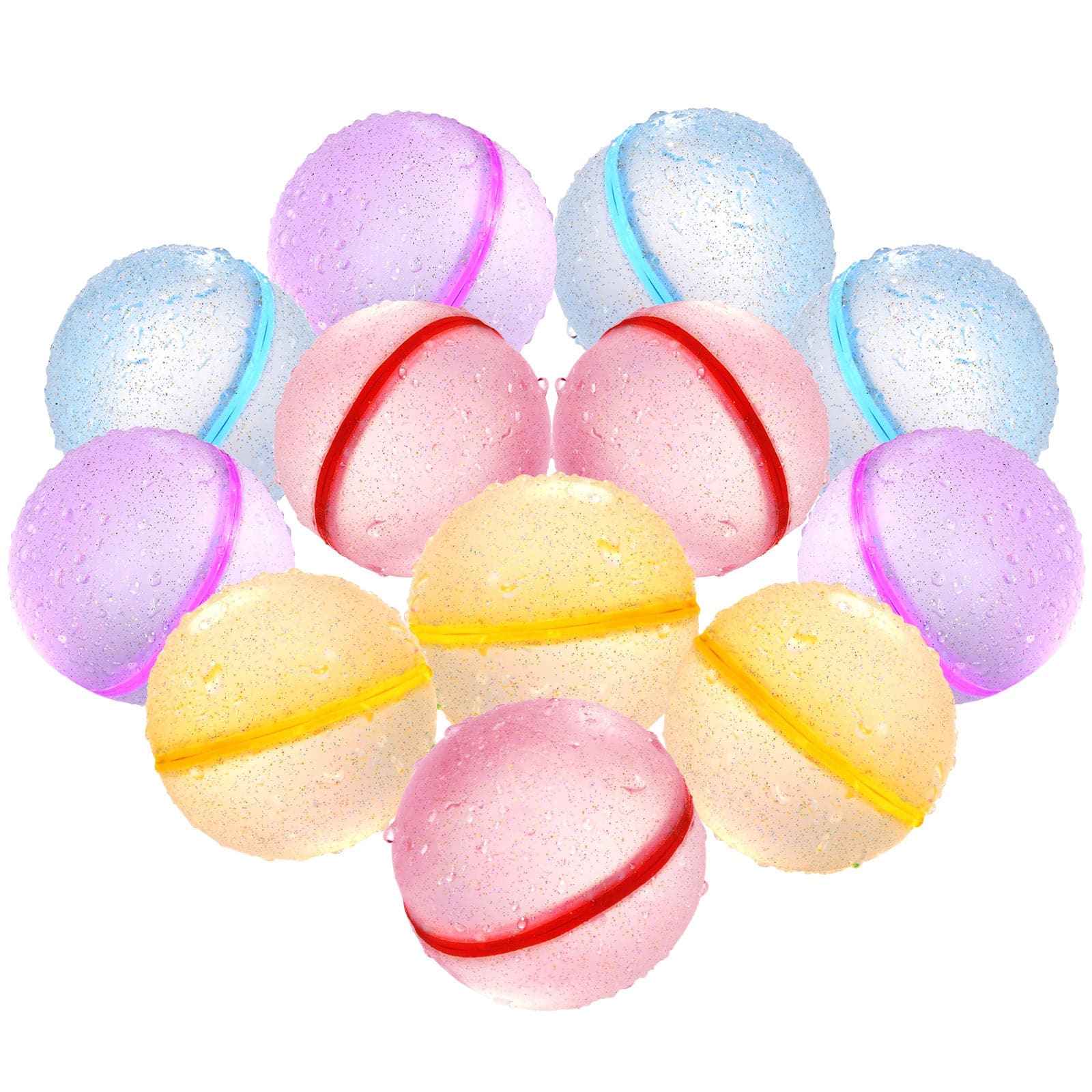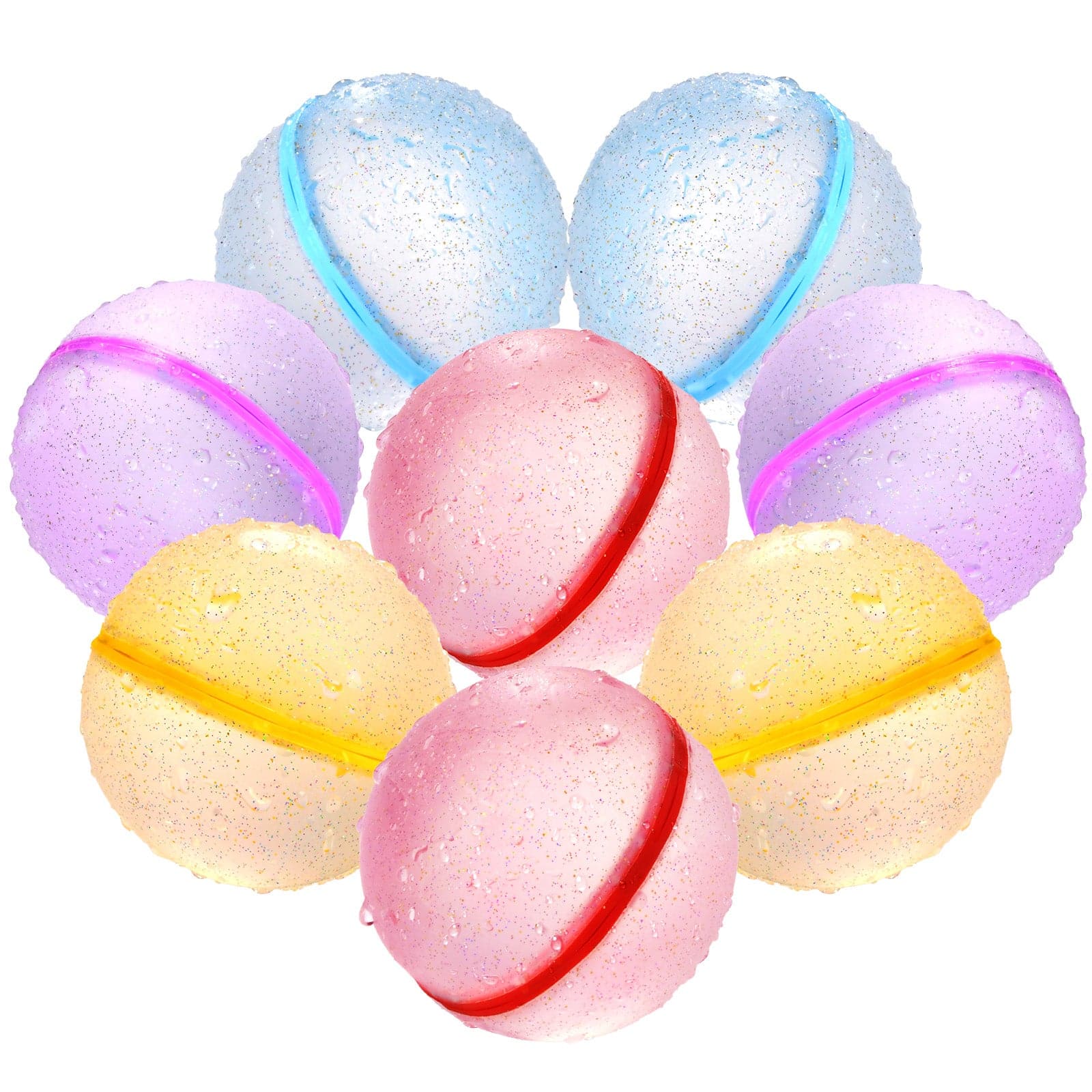 Soppycid Reusable Water Balloons (Glitter🌟) 15/12/8 pcs
Save 10% with code:
CUT50
Copy

Soppycid is the first reusable water balloon rnads in the world with the exclusive intention of the patent
Reuse Over 1,000 Times: Enjoy endless summer splash with our ReuseSi™ water balloon. Lasting all season long.

Safe & Soft. Made of gentle silicone, ensure safe play for children without any harm.

Easy to Use. Simply sink the balloons into water, and they'll fill up in just 1 second,

Unlimited Summer Fun. Perfect outdoor toys for delightful play at the park, yard, beach, or swimming pool. 
2023 Toy Insider's Best Summer Toy Award winner
2023 Favorite of Influence Choice
2023 Reddot Winner
2023 IF Design Award
US Standard Shipping: 3-8 business day delivery.
Shipping Email Notice: We will send you an email with the tracking number once your order has been shipped.
Global Standard Shipping: 8-15 business day delivery. Some countries might take up to 15-25 business days.
Q: Do Soppycid water balloons last long?
With advaned ReuseSi™, the Soppycid water ballon can be reused more than 1,000 times during the summer splash.

Q: How does Soppycid water balloons work?
Soppycid reusable water balloons has special magna seal technology that automatically snaps the reusable water balloon shut once placed in water (e.g a water bucket or pool) and then bursts open on impact. It's that easy! So you can spend less time filling up water balloons at the tap, and more time fling'n and sling'n your Soppycid Magic Water Balloons - for the best water balloon battle ever!

Q: How do you use Soppycid water balloons?
Soppycid water balloons is super fun and easy to use. Simply place it in any bucket of water, and they'll automatically fill and seal shut. Then launch'em, sling'em, fling'em for hours of fun.

Q: What ages are suitable to play with Soppycid water balloons?
Soppycid water balloons is suitable for children aged 3 and up with adult supervision.
Warning: Choking Hazard. Product contains small parts. Not suitable for children under 3 years. Adult supervision required.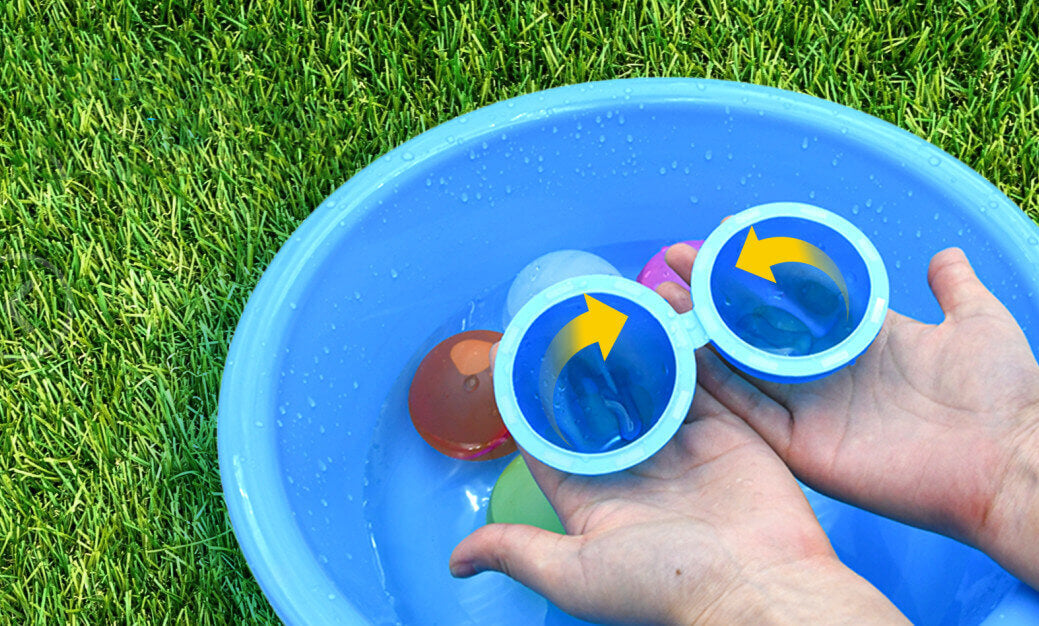 Soppycid's ReuseSi™ water balloons help you avoid the hassle of removing the pieces from the balloons and Maintaining a clean yar after the summer splash.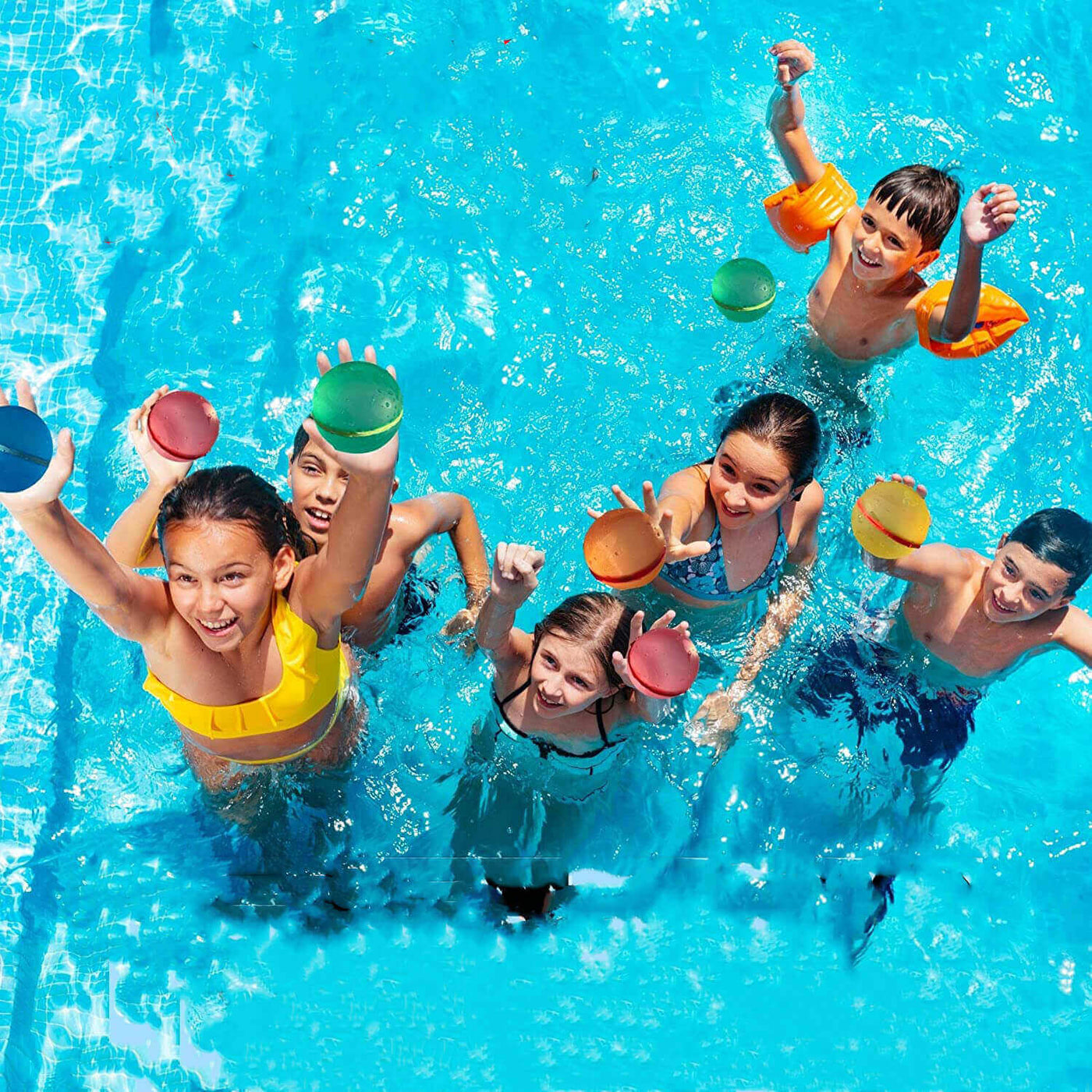 We passed the strict SGS quality test, including the magnetic, gravity and pull tests. So the balloons are very safe and can be reused 1000 times.
Perfect for birthday party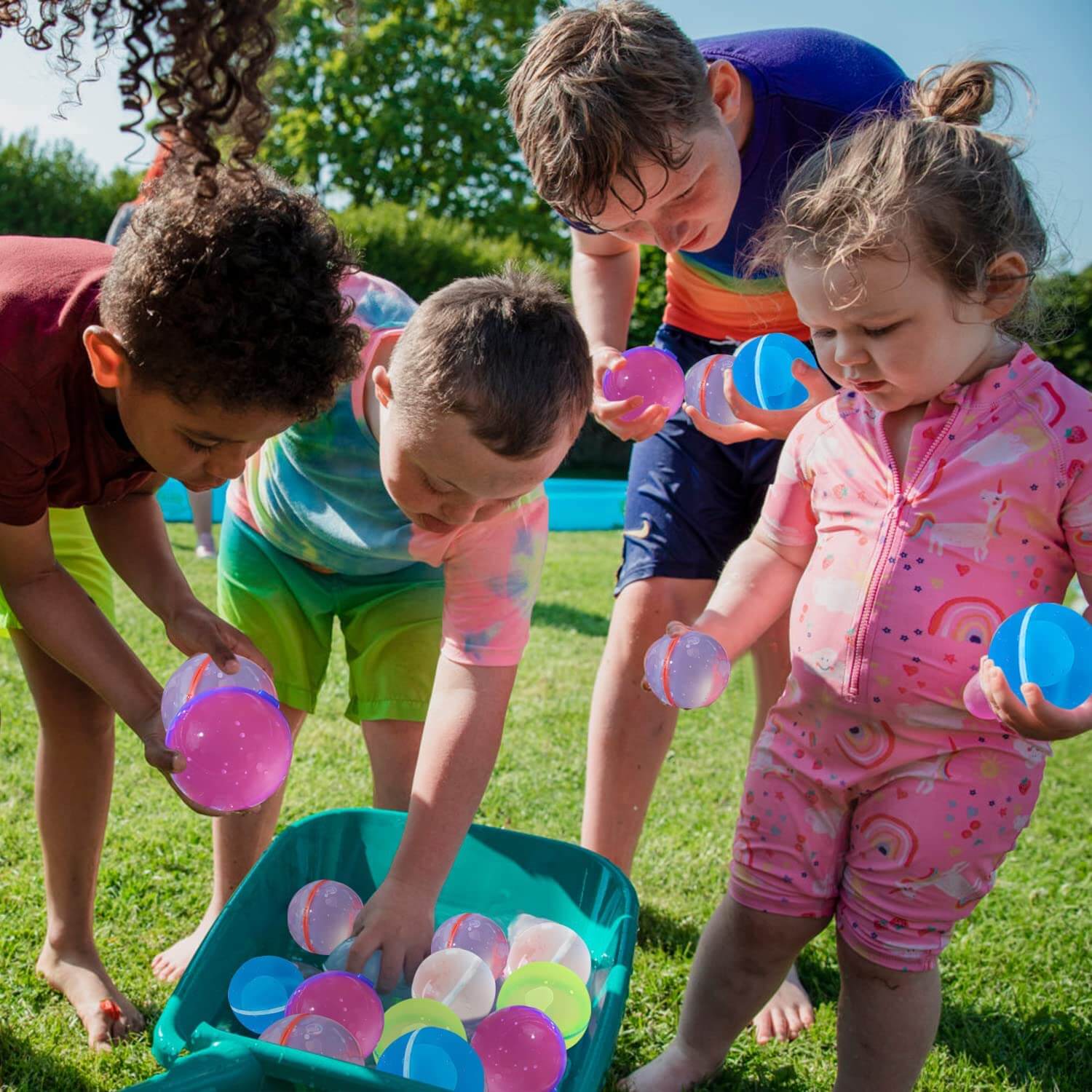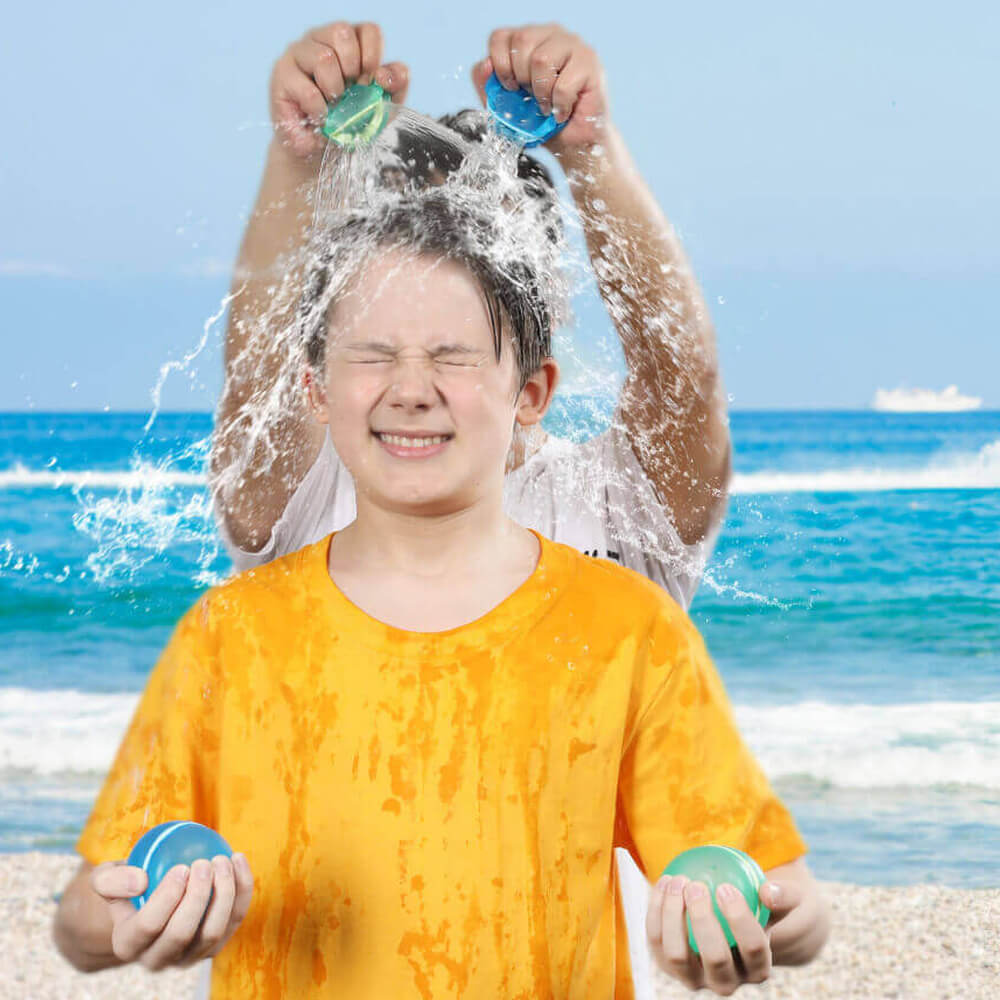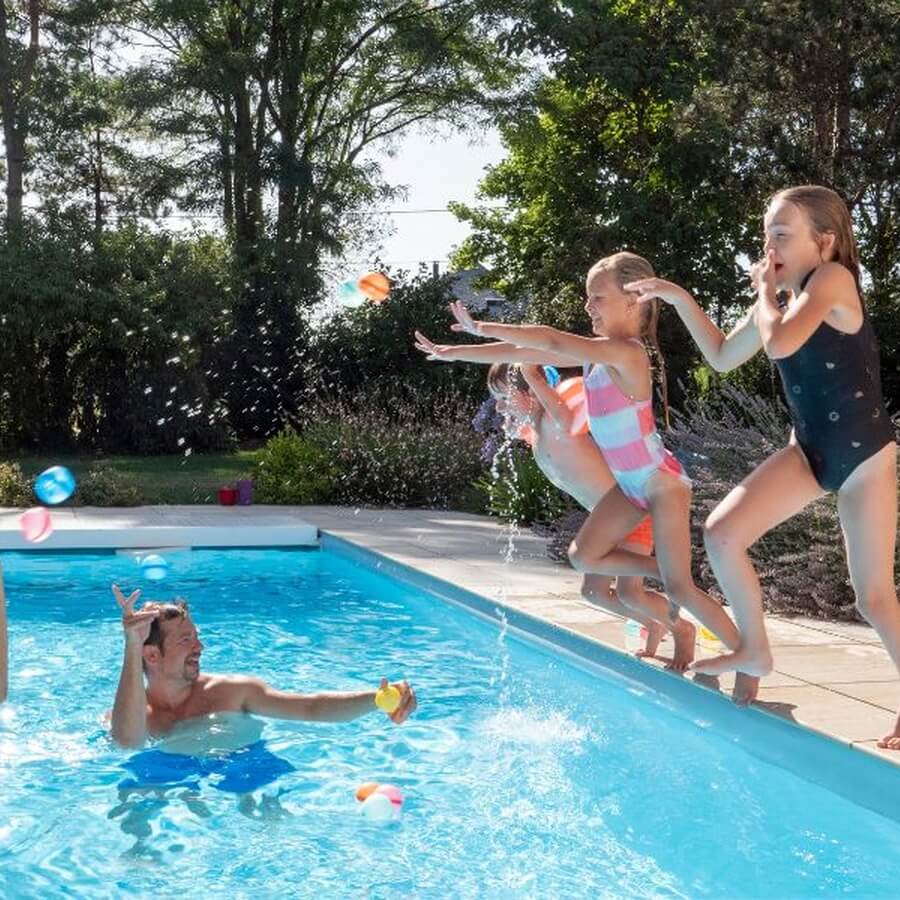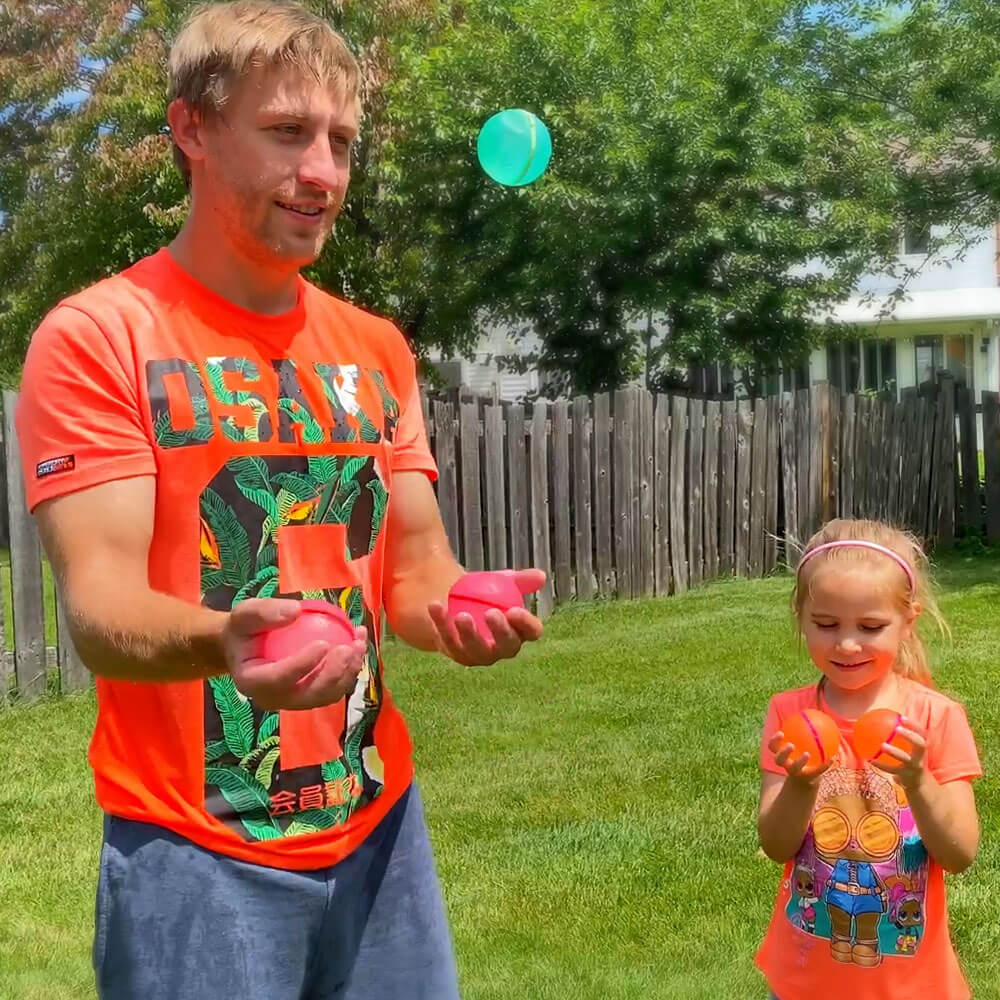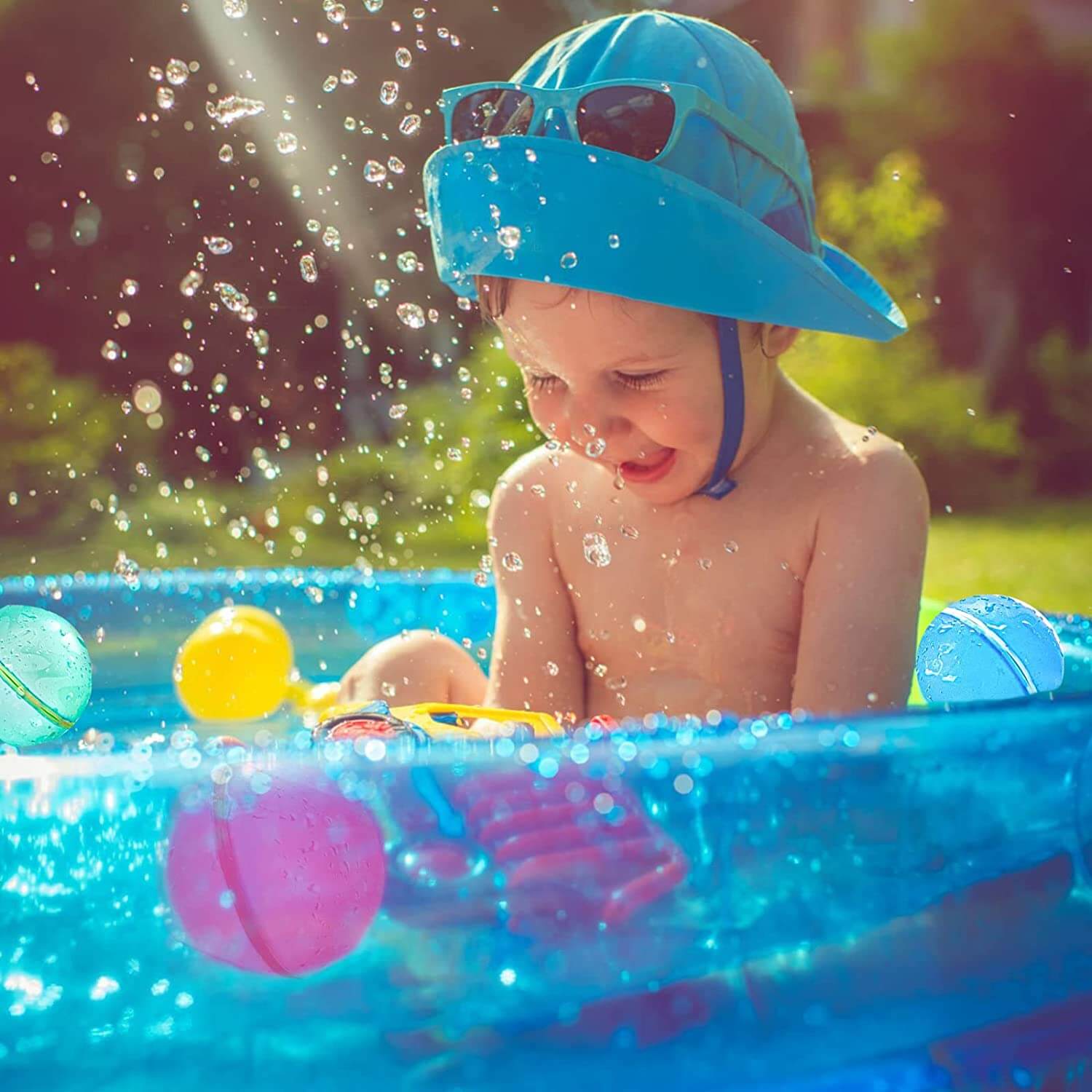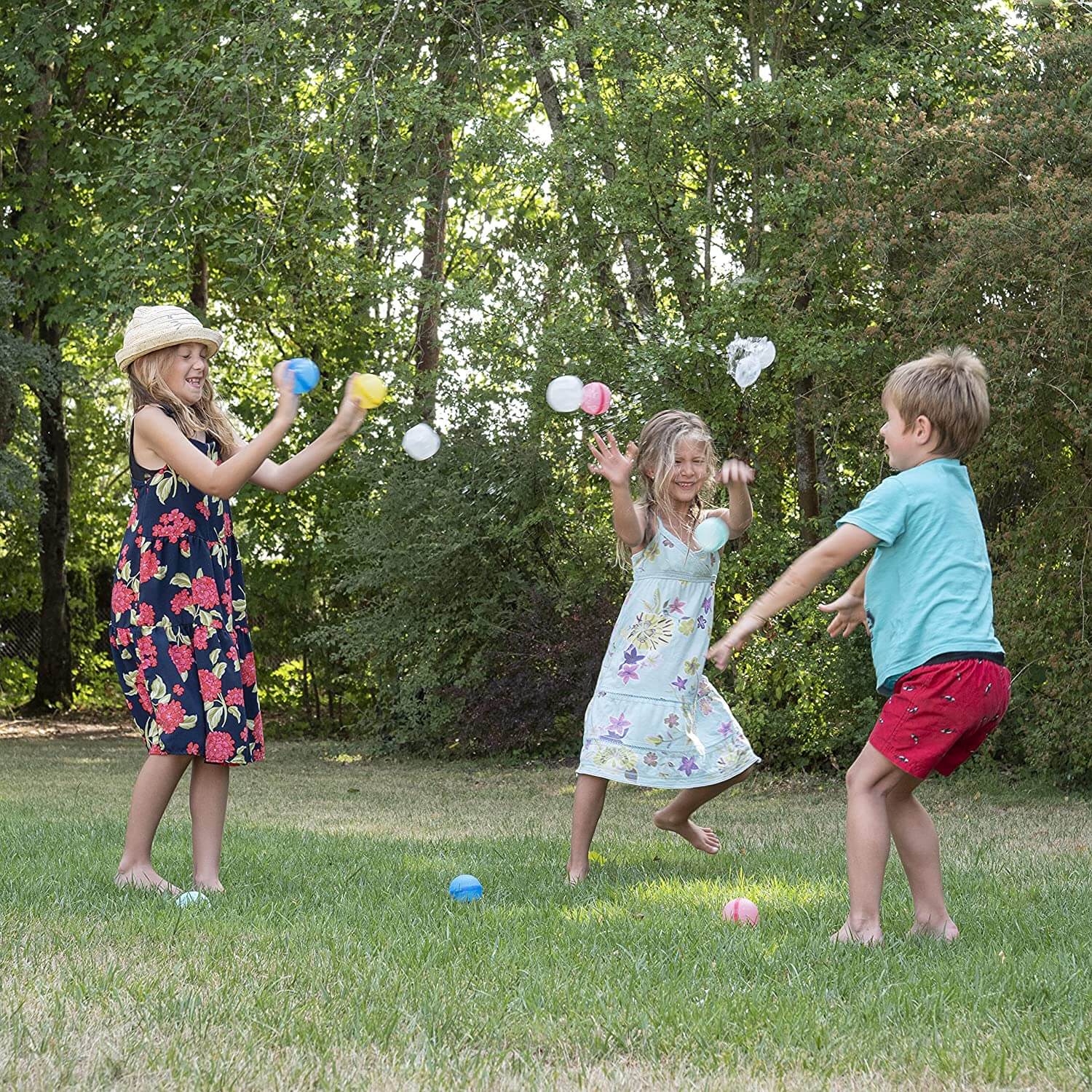 Excellent
Excellent to keep your kids busy during Bath or summer time. This water bombs fill up with a second and are great fun for kids and adults as well. Good quality material, safe to use. Cool and nevertheless fun. Perfect for gift. Great quality and value for money. Highly recommended
Toddler loves them
The SOPPYCID Latex-Free Silicone Water Splash Ball has brought a glittering touch to our outdoor activities. With 8 reusable water bomb balloons, these quick-fill water balls are perfect for kids and adults alike. They've added an extra layer of excitement to our parties and outdoor fun.
The latex-free silicone material ensures safety and durability. The glittery design adds a touch of sparkle to our splashing adventures. The reusable nature of these water balls makes them an eco-conscious choice, reducing waste while maximizing fun.
For memorable and refreshing outdoor experiences, the SOPPYCID Silicone Water Splash Ball is a must-have addition to any outdoor activity arsenal.
Fun summer water balloon activity
The kids love playing with these. They instantly snap together with the magnetic out side. They do not hurt when you are hit with them. They are instantly reusable.
Excellent Water Toy!
This is my kids new favorite water toy! They are so simple to use!
1. Fill bucket with water
2. Drop in Splash Balls (they automatically fill up with water and the magnet hooks the two sides together)
3. Pick up
4. Throw
5. Drop back in water!
I have latex allergies-- and these are perfect! I can play around with the kids. The other best part is that you don't have little tiny pieces of balloons to go around and pick off the ground.
Worth it!
Do you enjoy picking up balloon remnants for an hour after an epic balloon fight? If you're a crazy person that does, this is not for you. If you love spending less time cleaning up, this is it! The silicone has a fun glitter to it that my girls love. I like that you get 8 as well. I know there are several others on the market that only give you 6. Honestly though, even 8 didn't feel like enough with how many people we had. I would recommend buying a few of these so everyone could have 2-3 in hand while playing. Any more than that and I think you'd be dropping or struggling to hang on while you're pelting your nephew with the force of an anime fireball attack. Bottom line, loads of fun, great product, and love no clean-up. Also a bonus, the bag is GREAT! Many other balloons we tried out did not come with the bag.